Viewpoint Documentary Film Festival 2022
Studio Skoop/De Filmplaneet vzw richtte in 1994 het VIEWPOINT DOCUMENTAIR FILMFESTIVAL op, uit een passie voor de documentaire film en om haar publiek de kans te geven om deze spraakmakende films in de cinema te kunnen beleven. VIEWPOINT werd 9 jaar op rij een succes en bouwde internationaal een uitstekende reputatie op, dankzij een sterke, kwalitatieve en onafhankelijke filmselectie. In 2003 kwam er (tijdelijk) een einde aan het Viewpoint-verhaal.
Geïnspireerd door dit originele initiatief werd het festival in 2018 geherlanceerd. VIEWPOINT wil opnieuw een platform geven aan mensen met een alternatieve kijk op de wereld. Hierbij krijgen zowel beginnende als ervaren documentairemakers wereldwijd een plaats. Het is de bedoeling om opnieuw een warme, open sfeer te creëren waarbinnen filmmakers, fans, critici en producers samen films kunnen bekijken van aankomende talenten, nieuwe stijlen en technieken kunnen ontdekken en bekronen.
HET VIEWPOINT DOCUMENTARY FILM FESTIVAL IS TERUG
VAN 18 TOT 24 APRIL 2022 IN STUDIO SKOOP!
Op het programma staan korte en lange documentaires uit alle hoeken van de wereld. Tickets zijn hieronder en aan de kassa van Studio Skoop verkrijgbaar. Ze kosten slechts 6 euro per vertoning, inclusief een gratis drankje in het Skoop Café, want deze films kunnen niet zonder nabespreking.
Alle info over Viewpoint vindt u op www.viewpointdocfest.com.
TRAILER

★
DIT WAS HET PROGRAMMA: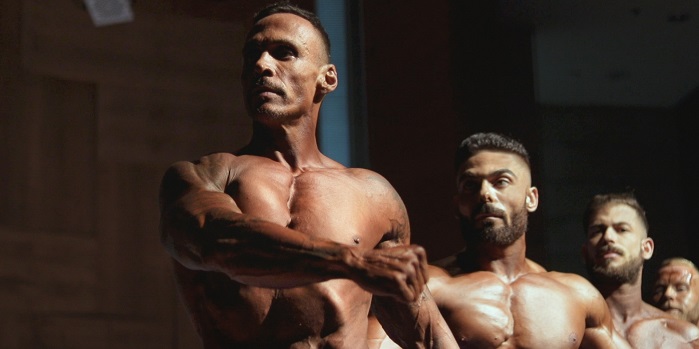 DOCUMENTARY SHORTS
Op maandag 18/04 om 20u00
Klik hier voor tickets: Documentary Shorts
Meander (Belgium) by Lander Haverals, Sam Geyskens, Vincent Everaerts
Heavily addicted to medication for several years, Valerie has tried to take her own life again. Caught between a disturbing past and a slightly hopeful future, mother and son meet again. Her son Charly is left with little expectations, but will he dare to forgive and hope for a better future nonetheless?
Running time: 00:15:10.
Shredded (Israel) by Noam Stolerman
An aging bodybuilder is on the path to becoming a champion. Moments before emerging as a finalist, he might face heartache.
Running time: 00:16:30.
Cascade (Belgium) by Bo Verpoten
At a summer camp in green Wallonia, a group of girls gathers. Isolated from their parents and society, there is room to get to know each other and themselves better.
Running time: 00:12:59.
Het gezicht van het gebouw/The face of the flat (Netherlands) by Thieu Kessels
In times of Covid your house becomes the most important place. This film portrays a vertical village on the outskirts of Ghent.
Running time: 00:12:25.
We are not friends (Poland) by Alicja Sokół
Two women joined together by prison time, find comfort in each other. They are inseparable. Every Friday they broadcast on the prison radio. When one of their sentences is coming to an end, they start to question their friendship. They are fully aware that life behind the bars is governed by its laws. Their relationship is doomed to fail, even though for the last few difficult years they could only count on each other.
Running time: 00:17:34.
I Don't Feel At Home Anywhere Anymore (Belgium) by Viv Li
A wistful but witty account of a trip to Beijing by an art student who has been abroad for ten years. Her stay with her family mercilessly exposes how uprooted she has become by her life abroad.
Running time: 00:15:00.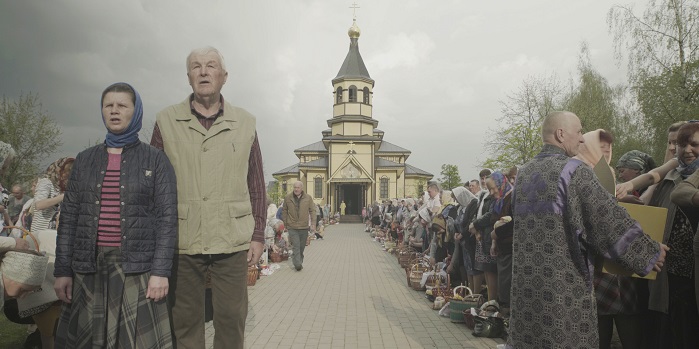 KHAN'S FLESH + SHORTS
Op dinsdag 19/04 om 20u00
Klik hier voor tickets: Khan's Flesh + shorts
Don't Forget to Smile (Portugal) by Cai Ning
Rachel, a 6 years old girl from an immigrant family, carries more expectations than an average child. Language lessons, making music videos, singing, dancing, and practicing the piano are her basic tasks. Her parents have truly invested their lives to make sure Rachel becomes the next big name. But is a life surrounded by adults and spotlights what she wants? This is a portrait of a parent-child relationship, and what it takes to manufacture a child superstar.
Running time: 00:13:45.
At the feet of my mother (Netherlands) by Vincent Sparreboom
Growing up as a parent to your parents, leaves deep marks on the soul. During one family constellation therapy, Lucien is finally coming to terms with his unsafe childhood. Through the intricate expressions on his face, we are taken on an emotional journey as Lucien moves through long-supressed anger, fear and sorrow, finally showing himself to the world.
Running time: 00:27:14.
Khan's flesh (Germany) by Kristina Savutsina
Krystsina Savutsina subtly details the daily choreographies to which the inhabitants of a Belarusian village devote or subject themselves. Khan's Flesh is a contemporary document of life in the Belarusian province, barely a year before the beginning of the nationwide protests against the state apparatus.
Running time: 00:57:30.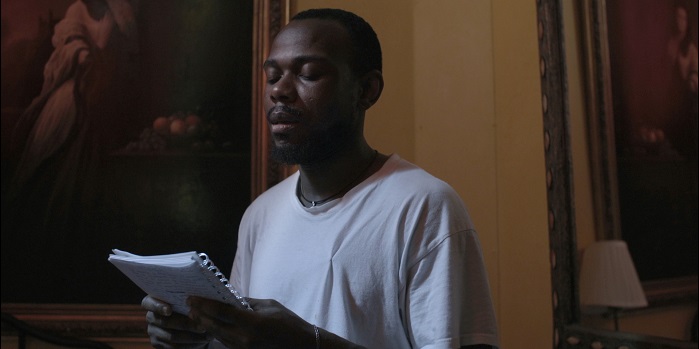 PARADISIAC + SHORTS
Op woensdag 20/04 om 20u00
Klik hier voor tickets: Paradisiac + shorts
Rivolta e malinconia (Italy) by Mattia Biondi
On the beach where ancient poetry was saved with all its creatures, a romantic artist tries to convince the bourgeois audience of the timelessness of the past.
Running time: 00:05:10.
An Integral Man (Belgium) by Charlotte Gijssels
Jean Paul Van Bendegem, a philosopher and mathematician, is a known public figure in Flanders. The movie offers an intimate look into his insecurities and into how he experiences the world.
Running time: 00:09:34.
Scars (Canada) by Alex Anna
Alex Anna's body is a canvas: her scars come to life to tell a new story of self-harming. Live action and animation intertwine in this short and poetic documentary, both intimate and universal.
Running time: 00:10:00.
My Father's Naples (Italy) by Alessia Bottone
Giuseppe used to stare at the horizon as if there was something liberating about it. His daughter Alessia, the director of this film, would often see him staring out the window like that, wondering what could attract his attention so intensely. Giuseppe's story revolves around the themes of exile and fear of the unknown, which bind Italy's 20th century migrants, cardboard suitcases in hand, to today's migrants landing on the country's southern coast. As the train devours the rails mile after mile, Alessia comes to understand what her father was thinking and seeing: his memories. The return to Naples becomes the opportunity to tell his life's journey and thus discover her own origins. Because no matter how far we go, we always come back to where it all began.
Running time: 00:20:00.
Paradisiac (Belgium) by Bas Van Hoeck
Paradisiac is a kaleidoscopic portrait of the majestic Hotel Mozart, located in the heart of Brussels. For 26 years, the charming Ben Abderrahman has been the owner of the hotel. Every night, Ben goes out into the streets of Brussels to distribute bread to the less fortunate and to offer his empty hotel rooms to people without a home, people without papers, (trans)migrants, … who need a place to stay and unwind. Completely voluntary and motivated by the Koran, he refuses to keep his luxury to himself and shares it with all those in need. The film gives an insight into this fragile and extraordinary 'Mozart universe'.
Running time: 00:48:00.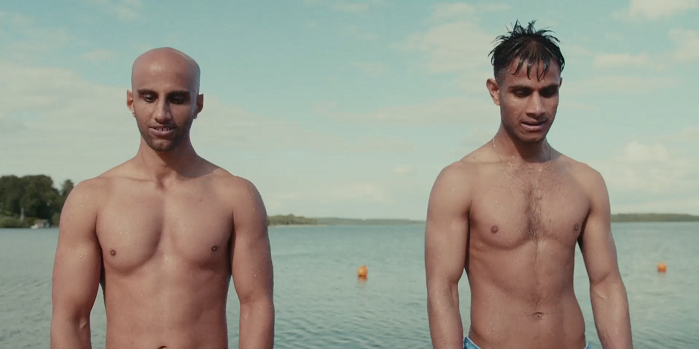 FOLLOW YOU HOME + SHORTS
Op donderdag 21/04 om 20u00
Klik hier voor tickets: Follow You Home + shorts
The Psychlist (Norway) by Martin A. Walther
When his daughter died under tragic events at just 11 months old, the bicycle became the only rescue for Per.
Running time: 00:08:00.
Your Wild Dogs Want Freedom (Belgium) by Ece Era
Edirne's city dump, home of many strays, is being cleared for the construction of a city prison.
Running time: 00:15:15.
Follow You Home (Denmark) by Kathrine Ravn Kruse
For 9 years the Afghan refugee brothers Popal (22) and Darmal (18) have been apart but are now miraculously reunited in Denmark. But they are in a completely different place in their lives. Popal is a fighter with lots of plans for his future. Darmal, on the other hand, has just arrived in Denmark, with a heavy heart and lots of insecurities about the future. As Darmal's asylum claim is rejected, their dreams about a future together collapses. With a caring priest couple and a human right's lawyer as a close ally, Popal does everything in his power to keep Darmal on his feet.
Running time: 01:15:00.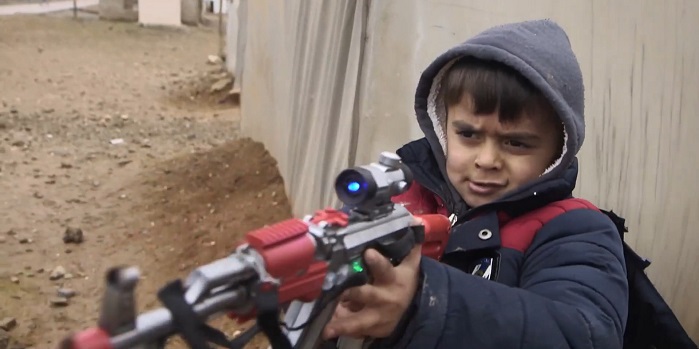 IMAD'S CHILDHOOD + SHORTS
Op vrijdag 22/04 om 20u00
Klik hier voor tickets: Imad's Childhood + shorts
Kit (Belgium) by Ante Pask
An 11-year-old boy decides to set out alone, on an unknown adventure where nothing will stand in his way. The only thing he takes with him on his journey is a ladder.
Running time: 00:11:19.
Struck (Lebanon) by Sarah Kaskas
One year after the Beirut Port explosion, director Sarah Kaskas narrates her trauma through a collage of her fragmented memory. Together with the voices of survivors, they attempt to process their collective grief.
Running time: 00:06:07.
a story that doesn't have to do with me (U.S.) by Kymberly McDaniel
"As I seek to connect with my partner about their queer and feminist research in bioarchaeology, a conversation emerges about what is left behind after death."
Running time: 00:07:03.
Imad's Childhood (Sweden) by Zahavi Sanjavi
Imad, a five-year-old Yazidi child, is released from ISIS captivity after two and a half years. During this time, ISIS has brainwashed Imad and he considers himself one of the ISIS fighters. His eyes still emanate innocence, but he shows no other feelings than hatred for his mother and resentment towards those around him. Will Imad's family be able to help him overcome his trauma and become again the child he once was?
Running time: 01:17:00.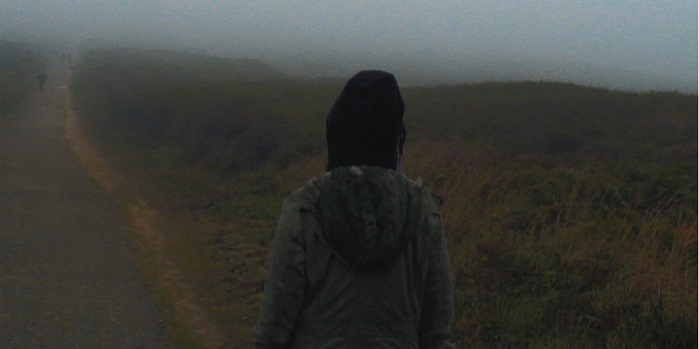 THE MISSING ONE + SHORTS
Op vrijdag 22/04 om 22u00
Klik hier voor tickets: The Missing One + short
The Prisoner (Poland) by Łukasz Gierańczyk, Filip Drzewiecki
One night with an ex-convict on the streets of Vancouver. Inspired by cinéma-vérité.
Running time: 00:14:24.
The missing one (France) by Rareş Ienasoaie
"I met up again with my older sister after several years of separation. Prey to morphine, she lives a secluded life in her truck. As we spend time together, our words become easier, plunging us into a long drawn-out night."
Running time: 01:27:06.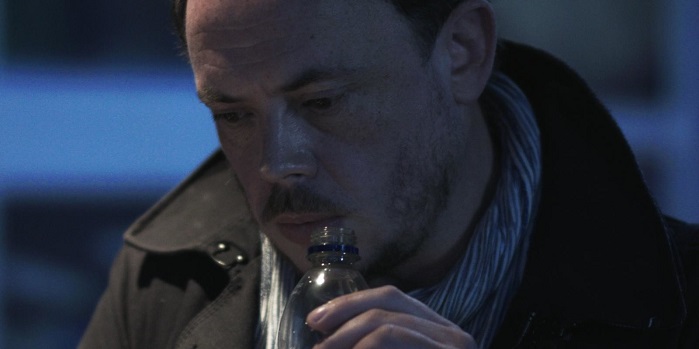 WHO IS JAMES PAYTON?
Op zaterdag 23/04 om 17u30
Klik hier voor tickets: Who Is James Payton?
Who Is James Payton? (Netherlands) by Oliver Guy-Watkins
From playing Frank Longbottom in Harry Potter to Adolf Hitler in Captain America, as well as standing in for Anthony Hopkins and Jude Law; James Payton has been part of the British Film Industry for the best part of 20 years. Yet he is still largely unknown. Director Oliver Guy-Watkins followed James for a year as he attended Comic Cons, taught wizardry skills to children and was cast as Tony Blair in the Nick Moran helmed film Creation Stories. This is a story of fandom, loneliness and perseverance, that plays with the boundaries of reality and fiction, but do we find out Who Is James Payton?
Running time: 01:18:08.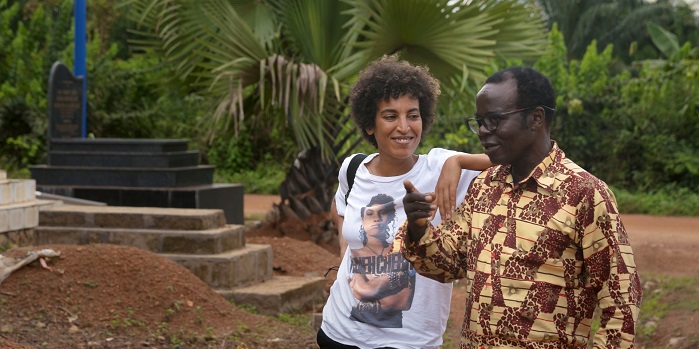 KING BANSAH AND HIS DAUGHTER + SHORTS
Op zaterdag 23/04 om 20u00
Klik hier voor tickets: King Bansah and His Daughter + shorts
Peter, Shirley And Louis (U.K.) by Lol Sargent
Peter, Shirley and Louis' is one of a series of portraits of creative families. The film explores the traditional portraiture type pose through the medium of moving image to create cinematic portraits, at the intersection between photography and film.
Running time: 00:04:30.
Jade Helm (U.S.) by Debi Cornwall
Is the U.S. military planning to invade Texas and declare martial law? Headlines about the immersive realistic training exercises staged across the American Southwest in 2015 were expected to fade after a single news cycle. But in the Texas heartland a fearful backlash erupted, and the exercises, called "Jade Helm 15", became a national story with a surprise ending that is still playing out today. How did this happen? Jade Helm is a found-footage documentary short asking what is real, what is fake, and what happens when our institutions fail to help us perceive the difference.
Running time: 00:14:45.
King Bansah and His Daughter (Germany) by Agnes Lisa Wegner
Céphas Bansah is from Ghana and lives in the German city of Ludwigshafen on the Rhine river. In Ghana, he is the king to over 200,000 members of the Ewe, in Ludwigshafen he runs a car shop. His daughter Katharina, whose mother is German, is an artist, feminist, free spirit – and a king's daughter. Both of them feel that the social climate in Germany has changed. They experience racism and hostility. So for the first time after many years, Katharina accompanies her father to Ghana. She wants to find out which role her Ghanaian side is to play in her life – and whether or not she wants to succeed to the throne someday. A film about clichés and roles, expectations, boundaries, definitions of belonging – and challenging all of the above. A film about the search for an inner home.
Running time: 01:26:00.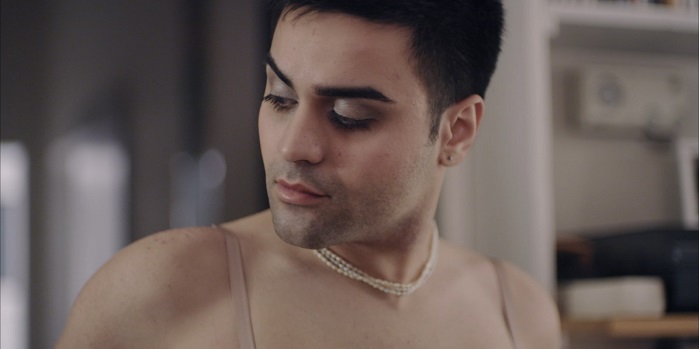 IRANIAN DOCUMENTARY SHORTS
Op zaterdag 23/04 om 22u00
Klik hier voor tickets: Iranian Documentary Shorts
Yalman (Iran) by Isa Babae
The story of an old woman who talks to her birds to escape loneliness. She raised her seven children with hard works but they did not come to her after leaving home and are living their private lives. She lives on the outskirts of town. Her self-esteem does not allow her to seek government support for a living…
Running time: 00:18:56.
Laboratory NO.2 (Iran) by Edris Abdi, Aware Omer
Synopsis: 'Documentary Laboratory No. 2' is the story of an old man who has been working in the autopsy department of Sulaimaniyah University of Medical Sciences for 14 years. During these 14 years, he works on a corpse. He finally retires. Finally, he decides that…
Running time: 00:16:17.
Cutstein (Iran) by Hamidreza Khosh-Bazan
Synopsis: The life of an editor who works for Islamic Republic of IRAN Broadcasting and feels like Frankenstein, creating a monster.
Running time: 00:10:47.
I won't remain alone (Iran) by Yaser Talebi
Synopsis: An old disabled couple living in a small village in the northern part of Iran, face an unfathomable tragedy when their youngest son falls into a coma after an accident. Defying the Islamic traditions of burial, overcoming problems of red tape, and turning devastation into hope, the parents agree to donate their son's organs. Five years after their brave decision, a film crew visits them and records their slow path of reconciliation with death – or rather, their acquaintance with eternal life.
Running time: 00:15:00.
A Letter To My Mother (Iran) by Amina Maher
Synopsis: A heartfelt letter to tell a mother the most painful of secrets. Amina Maher, who in 2002 was the young protagonist of 'Ten' by Kiarostami is now a transgender director who tries to make her voice heard, understood, and be understood.
Running time: 00:19:33.
The Doll (Arousak) (Iran) by Elahe Esmaili
Synopsis: After consulting with his relatives a 35-year-old father consents to the marriage of his 14-year-old daughter. As individuals with differing perspectives his family grapple with the decision.
Running time: 00:32:57.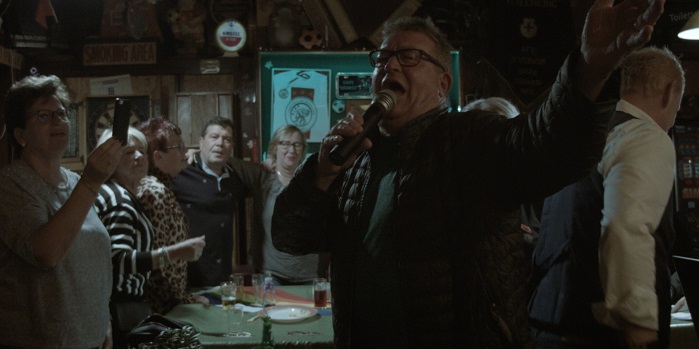 THE TEARS OF BEA SMIT
Op zondag 24/04 om 17u30
Klik hier voor tickets: The Tears of Bea Smit
The Tears of Bea Smit (Netherlands) by Orly Nurany
After her lover breaks up with her, Bea must fight to keep her Amsterdam pub from the claws of her landlord. The pub's regulars, gamblers and a 9 year old girl, all seem to share with her the painful sounds of the words mother and father. Meanwhile Bea's hands keep on working day in, day out.
Running time: 01:13:00.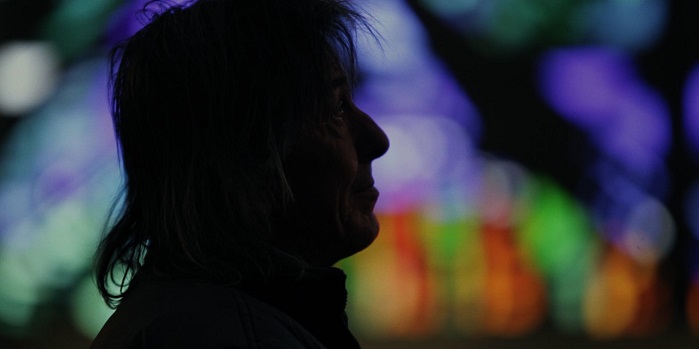 GOD'S CHILDREN + SHORTS
Op zondag 24/04 om 20u00
Klik hier voor tickets: God's Children + shorts
Celentano's Seasickness (Italy) by Saverio Cappiello
Loredano, known as Celentano, due to seasickness has never been able to be a fisherman, his dream since he was a child. Now he works in a bar and waits for Alex, his nephew, who has recently started working as a fisherman, to give him a gift that initiates him into that world that is water and that he has never been able to touch.
Running time: 00:12:05.
Kader me in/Close me in (Belgium) by Evi Cats
We make into story and are made into story. Not just in books and film; also in love. This film is about the powerlessness that arises when we surrender to another.
Running time: 00:18:43.
GOD'S CHILDREN (Spain) by Ekain Irigoien
Javier And Romerales sleep under one of the many cornices around the touristic Plaza de la Opera in Madrid. There, their friendship becomes a hymn to life, death and dignity.
Running time: 01:10:22.
——————————————————
VORIGE EDITIES